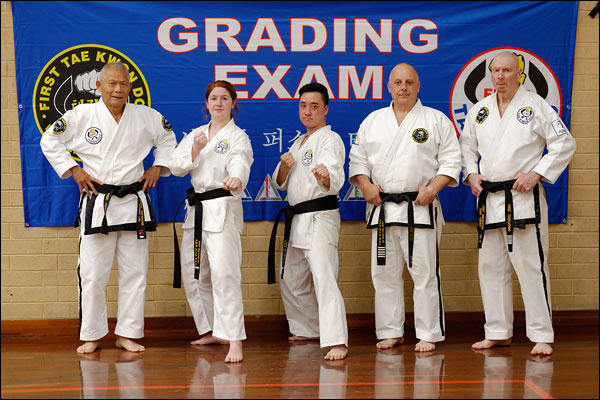 At the recent First Tae Kwon Do Western Australia grading examination, we had two candidates applying for promotion to the rank of 1st Dan black belt. Both applicants ran through a series of tests, including basic techniques, self-defence techniques, and breaking techniques.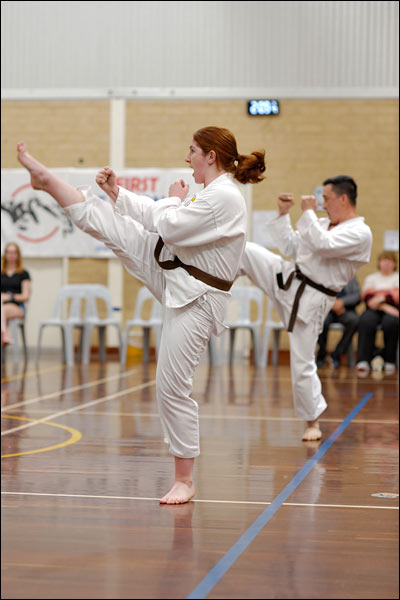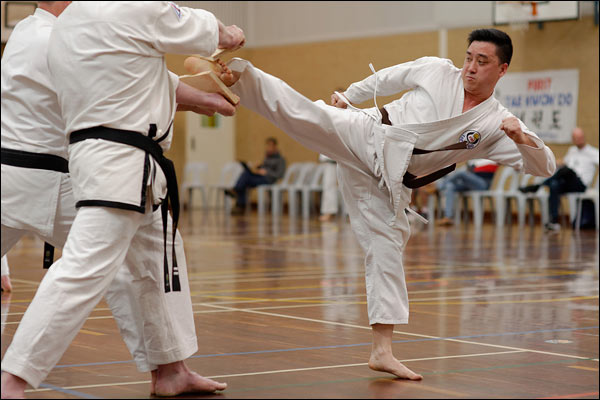 A key part of the grading is several rounds of free sparring, or simulated combat. This takes place both one-on-one and two-on-one, with candidates having to spar continuously as different sparring partners rotate in and out.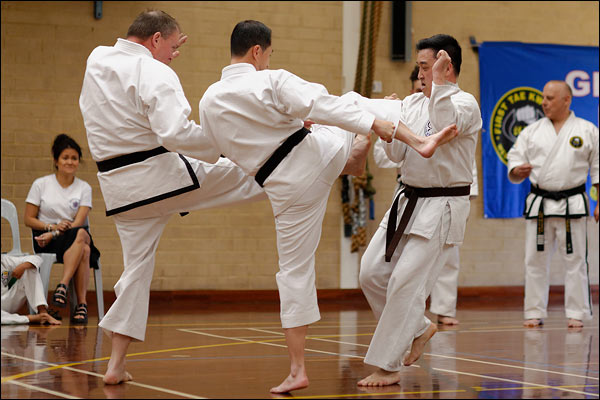 In this case, the black belt grading took place over an hour, and both candidates passed. They then received their promotions from the head of the school, Master Vernon Low, in the traditional belt-tying procedure, and then their black belt certificates from Western Australian Chief Instructor Dane Meade.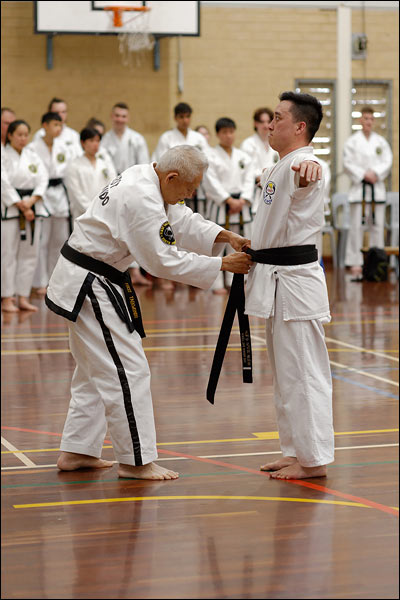 Congratulations to the two new 1st Dan black belt members, shown below with Master Vernon Low, Chief Instructor John O'Brien (6th Dan), and Chief Instructor Dane Meade (5th Dan).